Commercial Snow Removal Calgary
Winter in Calgary may be a beautiful wonderland, but it presents several business challenges. Heavy snowfalls and slippery conditions may devastate business facilities, making accessibility and safety a major priority. At Snowman Removal, we realize how critical it is to keep your business working efficiently during the winter season. As a result, we provide expert and dependable commercial snow removal services and ice management services in Calgary to keep your property safe, accessible, and visually appealing.
Commercial Snow Removal in Calgary
Calgary's winters provide stunning snowy vistas but also create major challenges for commercial businesses. We understand the significance of keeping your business clients, workers, and visitors safe and accessible during the winter season at Snowman Removal. With our experienced commercial snow removal services in Calgary, you can focus on running your company while we handle the snow.
We serve a variety of commercial clients and understand the unique requirements of various types of properties. Our snow removal service is intended to keep your retail store, office building, or industrial site safe and attractive to visitors.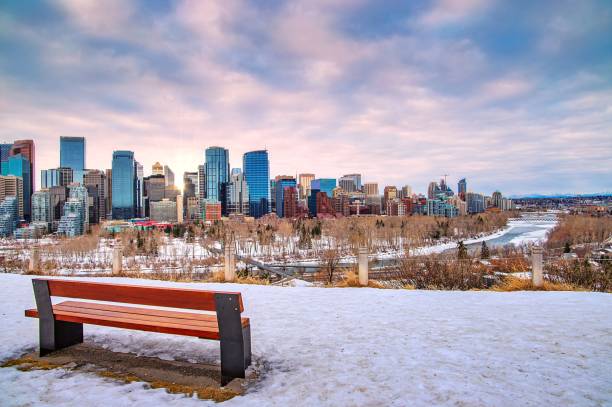 Our Comprehensive Services
For us, no snow removal problem is too large or too small. Among our numerous commercial snow removal services are: 
Snow Plowing and Clearing: To maintain smooth vehicle circulation, we quickly clear snow from parking lots, access roads, and driveways. 
Sidewalk and Pathway Clearing: We carefully remove snow from sidewalks and paths, allowing customers to reach your facility safely and easily. For sidewalks we have to walk behind snow blowers. For large sidewalks and pathways we have loader mounted snow blowers to move the snow fast.
Ice Management: Our crew uses high-quality ice melt solutions to avoid dangerous ice buildup on your property.
Snow Hauling: If there is a lot of snow on your property, we can skillfully remove and shift it.
Snowman Removal has years of experience servicing the Calgary region and has established itself as a dependable and competent snow removal business. We are a professional team of specialists that understand the specific problems that winter presents to companies, and we are dedicated to keeping your property safe, accessible, and beautiful during the Snow event.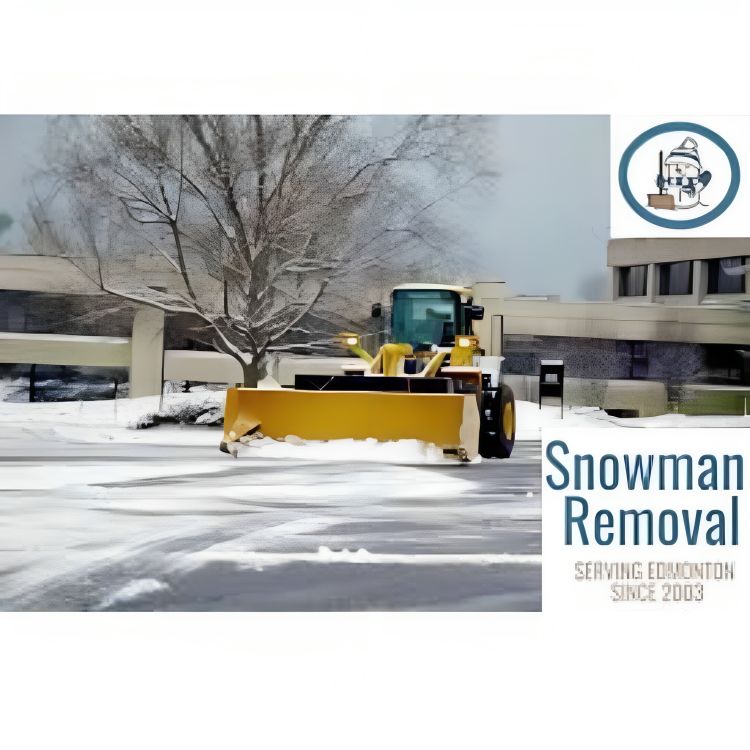 Why Choose Snowman Removal for Commercial Snow Removal in Calgary?
Snowman Removal stands out as your premier choice regarding commercial snow removal in Calgary. We are dedicated to providing top-notch snow removal services that ensure the safety and accessibility of your commercial property throughout the challenging winter season. Here are the compelling reasons why you should choose us:
Our competent workers are well-trained and equipped with the latest tools and procedures to efficiently manage snow removal challenges.
Our team thoroughly inspects your property to determine its particular needs. We then create a customized snow removal method that fits your budget and timetable, ensuring maximum productivity and cost-effectiveness
Our snow removal service is always ready to respond quickly to your call, ensuring your business location stays secure and easily accessible regardless of the weather.
Contact Snowman Removal for Commercial Snow Removal in Calgary
Thank you for choosing Snowman Removal for your Calgary business's snow removal requirements. We are committed to delivering dependable and effective snow removal services to keep your property safe, accessible, and visually appealing during winter.
Contact us today for a free estimate, and let us deliver the best snow removal solutions for your Calgary commercial property. Our experts would be pleased to discuss your unique requirements and provide a tailored strategy that matches your budget and timetable.
Frequently Asked Questions (FAQs)
Snowman Removal is happy to service commercial properties around Calgary. Our skilled snow removal workforce is ready to assist you whether you operate a company in government and commercial properties, condominiums, or industrial regions.
We recognize that snowfall can occur at any time of day or night. That's why we provide 24-hour emergency snow removal services to keep your property free and safe even during the most severe winter storms.
During the free service assessment, the expert technicians will take measurements, examine your property and needs, and give you an accurate price based on that information.