Parking Lot Maintenance Edmonton
Parking lot Maintenance in Edmonton
Parking lots are one of the first things customers and clients see when they arrive at your property. We understand that your parking lot is an investment in your business, and we are here to help you protect that investment. With Snowman Removal as your trusted commercial parking lot maintenance company, you can save money long-term, preserve your property value, and keep your visitors safe.
From spring/ summer sweeping services, potholes, sidewalk repairs, Parking lot curbs, asphalt crack filling, line marking, snow removal, and so much more, Snowman Removal is your one-stop contractor for all your parking lot maintenance needs year-round. As Edmonton's premier contractor, Snowman Removal's team is dedicated to keeping your commercial or industrial parking lot in good condition and accessible.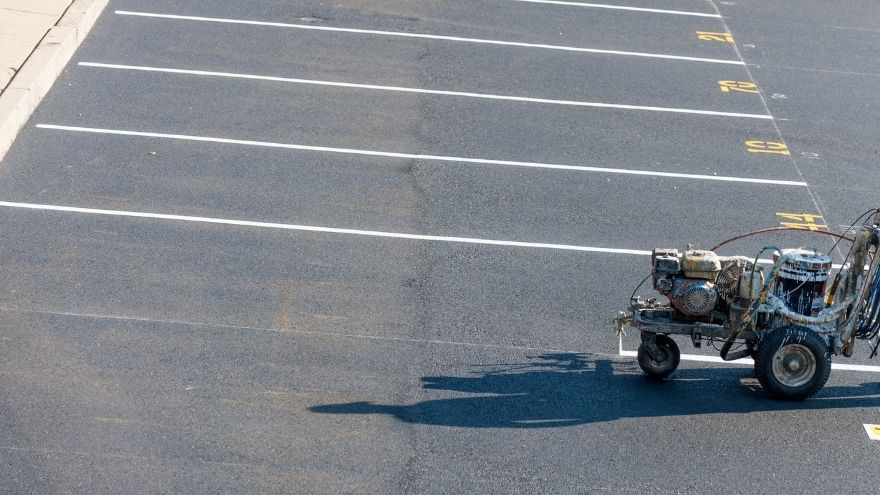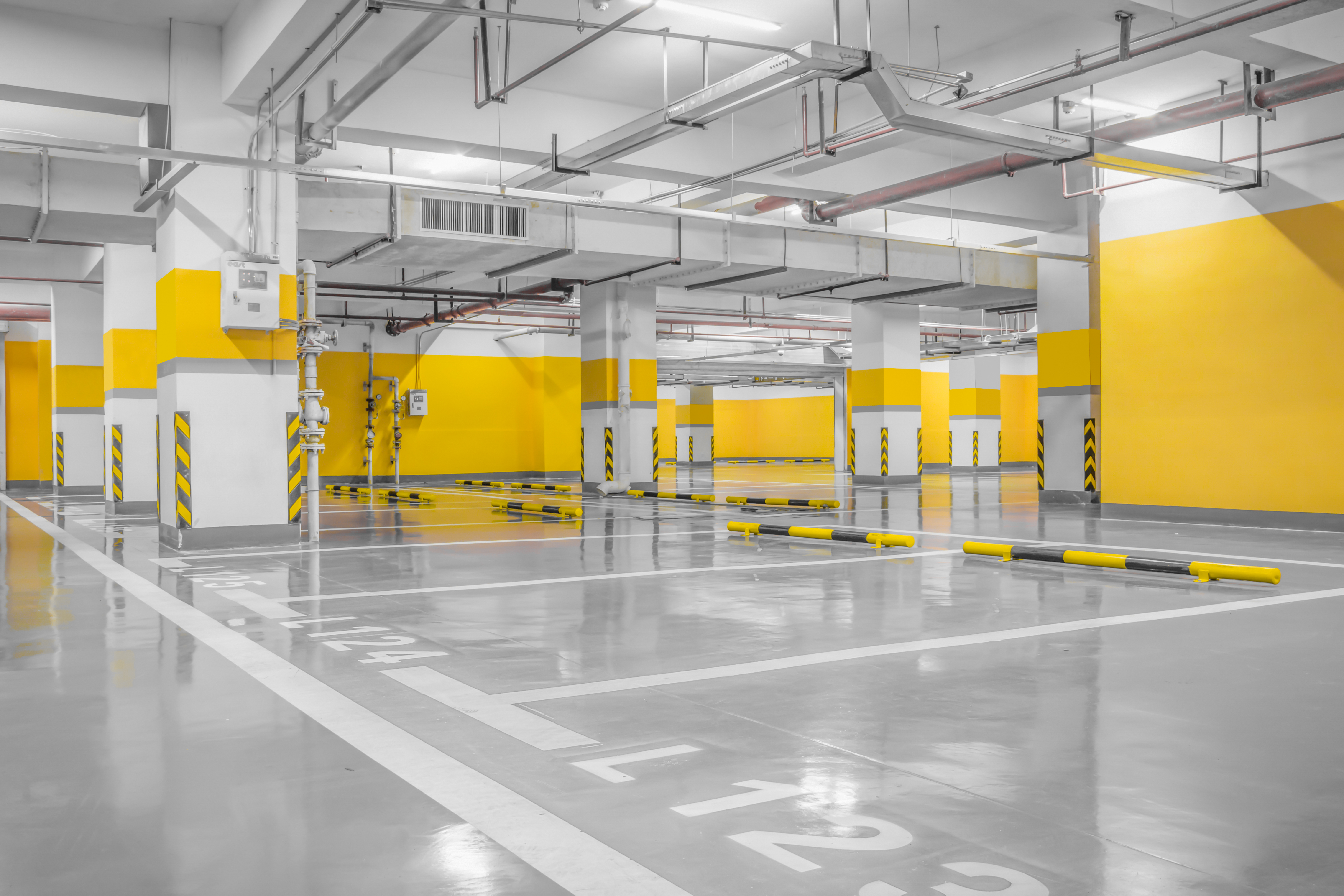 Parking lot Maintenance in Edmonton
Do you have a commercial parking lot in Edmonton that needs regular maintenance? The professionals at Snowman Removal are here to help! Our team of highly trained professionals can tackle any concrete or asphalt parking lot maintenance, repair, or installation job you require. In addition, our team can provide you with these essential services throughout the year.
We can manage all of your parking lot maintenance needs under one roof. With one-time or scheduled cleaning, we'll ensure your parking lot stays clean and safe for customers or tenants. Our pricing is based on a per-job basis, depending on the volume, difficulty, vehicle traffic, and materials used on site.
We Provide you with a Solution to your Parking Lot Maintenance Needs
If you choose Snowman Removal, our commitment is to schedule you and complete the job in a time-efficient and cost-effective manner. Our crew will come to complete the project at hand and be able to provide you with answers to any questions you may have right there on the site. Once the job is complete, we clean the site and ensure you are satisfied with the final product. We provide reliable commercial Parking Lot Maintenance services to Edmonton and surrounding areas.
We Offer Consistent and Reliable Parking Lot Maintenance in Edmonton
When you hire Snowman Removal, you will protect your investments by maintaining the condition of your commercial properties' parking garages. We will perform regular parking lot maintenance to extend the lifetime of your lots and minimize repair costs. We maintain parking lots for various industries and businesses, including banks, medical centers, gas stations, and brick-and-mortar restaurants.
Our parking lot maintenance services include: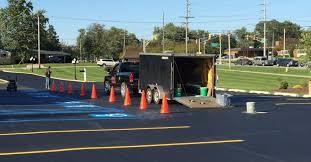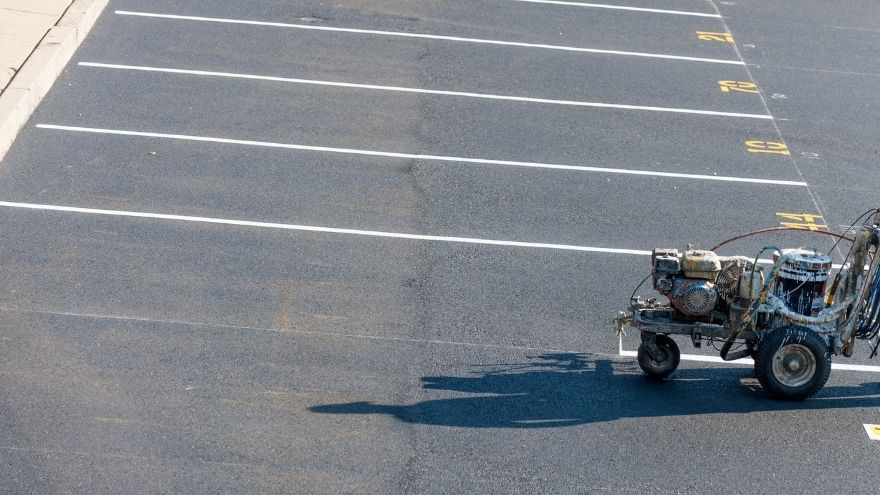 Excellent Results From Our Edmonton Parking Lot Maintenance Professionals
When it comes to parking lot maintenance services, you can trust our parking lot maintenance company because we deliver what we promise. Our experts at Snowman Removal pay attention to all details, ensuring that your parking area is durable and smooth. We prepare everything thoroughly to ensure everything is up to standard before commencing the necessary work.
Maintain your Exterior Appearance with our Professional Maintenance Parking Lot Services 
Invest in Snowman Removal's parking lot maintenance services. We provide end-to-end care and maintenance for your parking lot, no matter how big it is. If you are in Edmonton, we are here to provide you with the best parking lot maintenance services.
Our equipment that applies the high-speed cleaning solution to the pavement surfaces can handle all parking lots, from small to extremely large ones.
Contact us Today for the Best Commercial Parking Lot Maintenance Services
Are you looking for a professional parking lot maintenance service in Edmonton? If so, it is critical to have professionals by your side to do the heavy work; our Edmonton specialists can deliver an excellent job. 
At Snowman Removal, we always provide satisfactory services so that you can focus on building your business. Contact us today for more information.
Frequently Asked Questions
Seal coating provides a water-resistant covering to old pours of asphalt. The seal coat allows water to shed off the asphalt, reducing water penetration easily. It also adds curb appeal. For business clients, we employ a professional grade seal coater.
We have a comprehensive equipment collection for handling jobs of any size: · Pressure washers · Line painting equipment · Sanding trucks · Sweepers
We recommend that your parking lot or parkade be completely cleaned at least twice a year, preferably after the winter season. Shopping malls and other companies that value appearances generally have daily or weekly sweeping scheduled to maintain a clean appearance.