PARKING LOT SNOW REMOVAL EDMONTON
Parking Lot Snow Removal Edmonton
Keep Your Parking Lot Safe This Winter With Us
Winter months in Edmonton can be a disaster for property conditions, as we've all witnessed. In snowfall, you are likely responsible for ensuring the condition of your parking lot for both employees and consumers.
But don't worry; you can rely on Snowman Removal to remove snow from your Parking Lot to maintain your company's parking lot, sidewalks, and driveways snow-free throughout the winter. We are the people you need for this task!
When winter arrives, and it begins to snow heavily outside, we'll be there with a rapid response time so that everyone can accomplish what they need without worrying about where their car is parked or whether or not they'll make it up those slippery steps. We're ready for anything this winter month with 24-hour emergency services!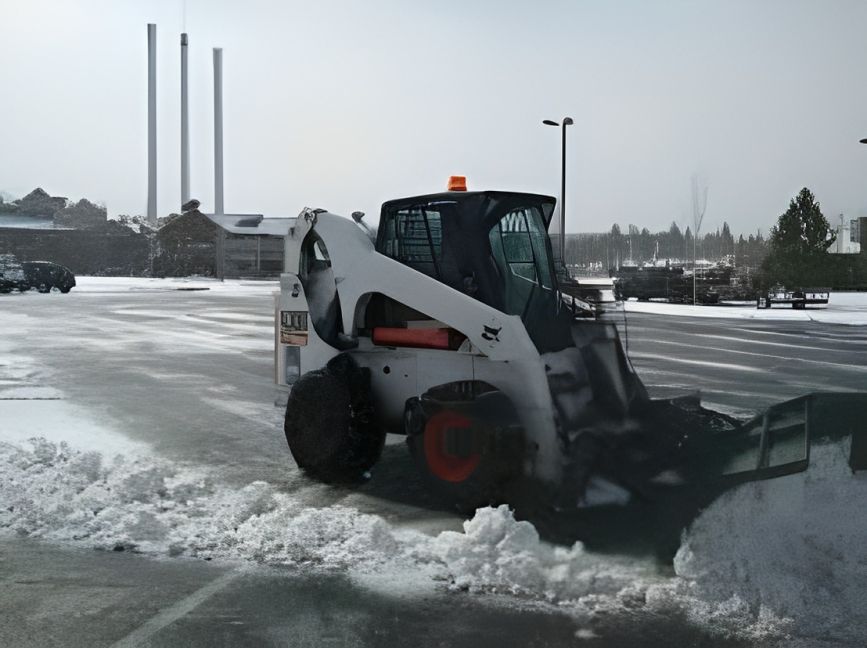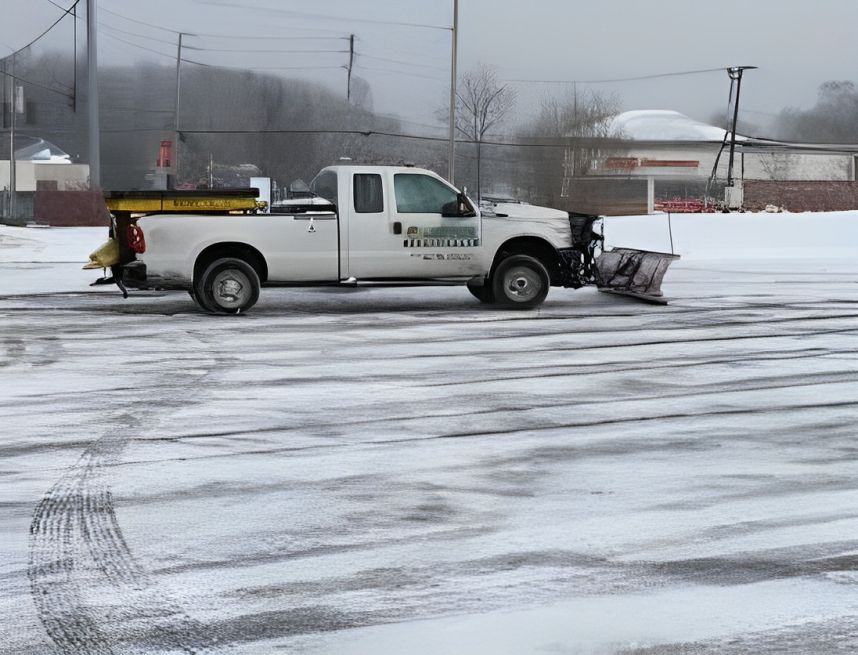 Parking Lot Snow Removal in Edmonton
Snow Removal provides parking lot snow removal services in Edmonton to various companies. When you call us to clear your business property, we immediately send a highly skilled snow removal team to your location. We will ensure your complete pleasure.
We will work with you to develop the most secure, convenient, and cost-effective method possible. Snowman Removal takes pride in the quality of our work and attempts to exceed our client's expectations.
In the case of a prolonged snowfall, we offer mid-snow removal to guarantee guests, renters, and clients have safe and simple access to your property.
We have the Best Commercial Parking Lot Snow Removal Service
Snowman Removal is honoured to provide the best commercial snow removal service for parking lots to businesses and companies in Edmonton. We understand that the last thing you want to worry about during a winter storm is your parking lot, so let us handle it! We'll make it evident and safe for your staff and customers and do it all at a reasonable cost.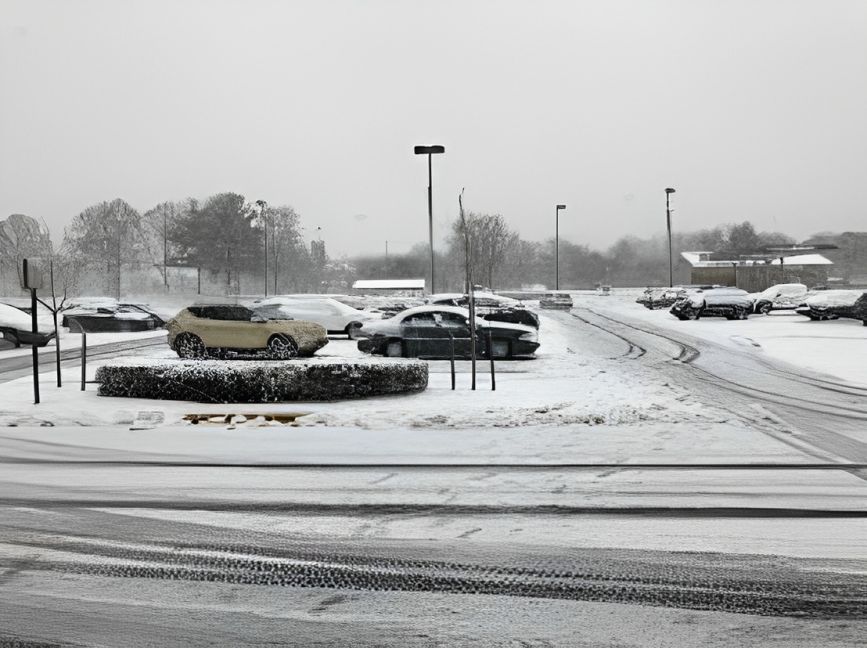 Our Services for Parking lot Snow Clearing
Sidewalk Snow Removal
We provide sidewalk snow removal for Edmonton businesses, so you don't have to do it yourself.
Parking Lot Sanding
We provide parking lot sanding services to limit the risk of damage to your property. We will sweep your parking lots free of debris, sand, and salt.
Snow Haul Removal
We offer the best snow-hauling services in Edmonton. Our skilled team understands just how to do the task, including all necessary precautions.
Sand Bin Delivery
Despite our best efforts to clear snow and ice, slippery conditions may still exist. We placed sand bins during the winter months. Use sand from these bins to aid with traction on slippery areas.
Get Rid Of Snow From Your Parking Lot Quickly With Snow Removal Service
Snowman Removal can ensure you no longer worry about snow removal from your property or business's parking lot. We monitor the weather and allocate staff as soon as possible to give you quick relief from the accumulated snow. We value our clients and respect every detail of our contract.
Preventive Snow Removal for your Parking Lot
Snowman Removal clears snow from your parking lots with the best and correct tools. With our commercial snow removal services, our plows do the snow clearing quickly and efficiently while our specialists grab a snow shovel, blower, and bag of salt/sand to make everything sparkle. We'll use the blower to clear as much snow as possible for extra cleaning. We have all the equipment needed to take care of your parking site.
We offer snow removal service to commercial property parking lots on a seasonal, monthly, and per-visit basis. Every property is unique, and every situation necessitates a distinct strategy. That is why we provide a free consultation to assess your requirements and develop a plan that works within your budget. We will consider the size of your parking lot, the snowfall you usually get, and any other circumstances that may affect our capacity to deliver excellent snow removal service.
Snowman Removal will put their seasoned specialists to work once we have a strategy. We have the tools and skills to tackle any size or kind of snow removal activity. You can rely on us to do the task promptly and efficiently so that your property is safe for you, your customers, and your staff.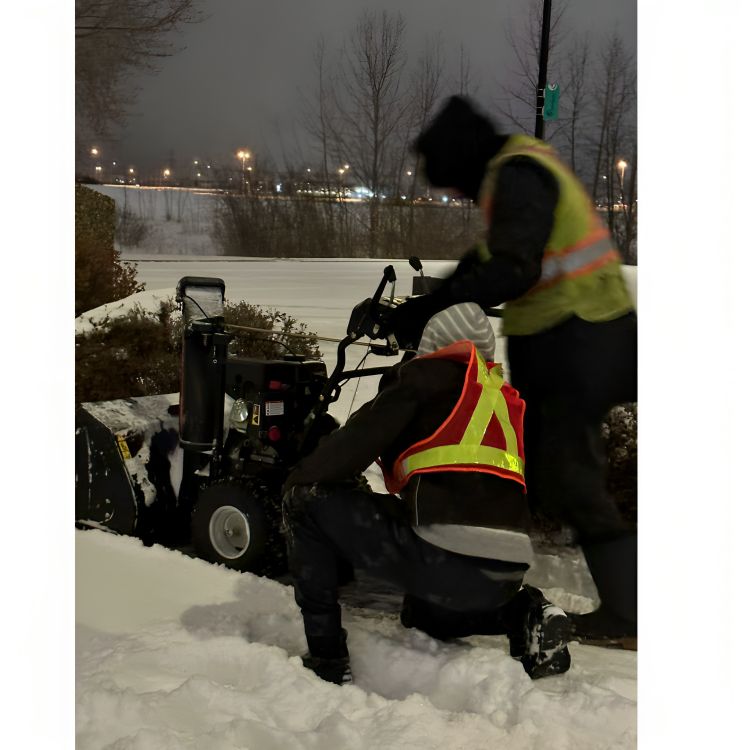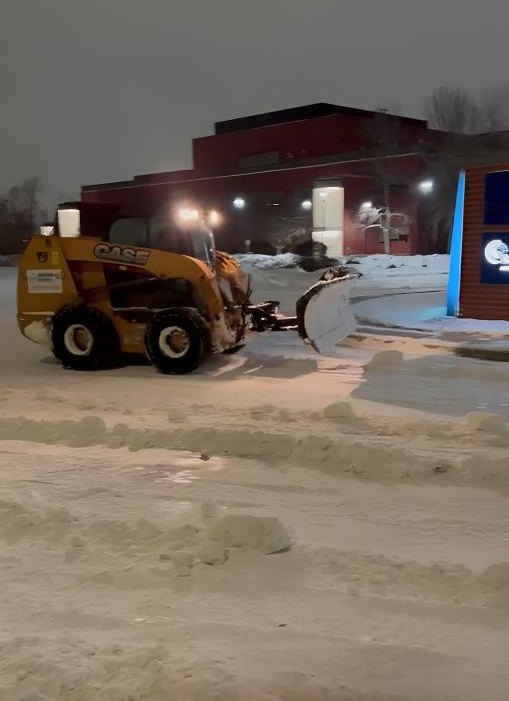 Benefits of choosing our Parking lot Snow Clearing Service
The benefits of trusting our team include the following:
Hire the Experts for your Parking lot Snow Removal
Are you tired of waiting for the snow removal companies to clear the parking areas' snow so your employees and clients can get to their vehicles? Then why not take the simple way and give us a call? Our ice management strategies guarantee that snow-related issues this winter will not impact you.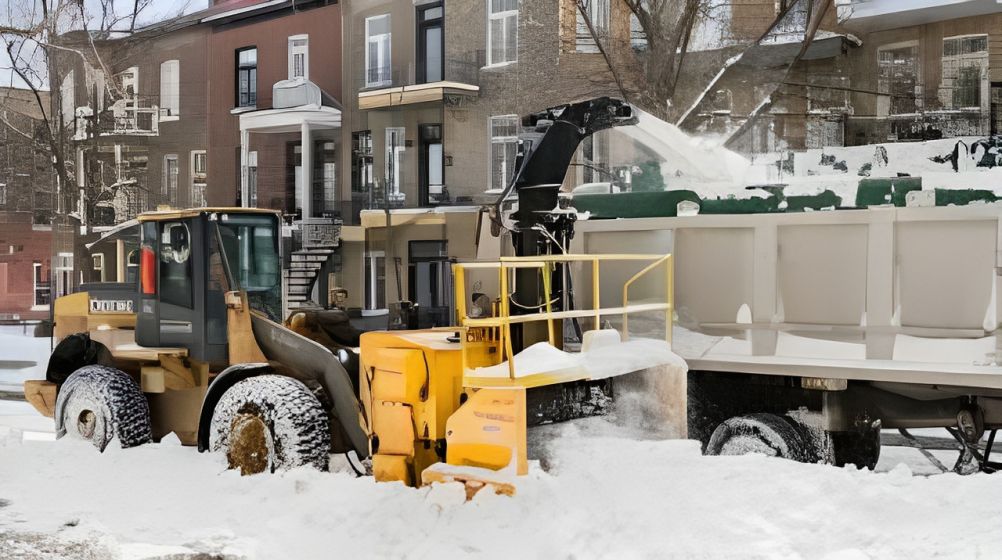 Frequently Asked Questions ( FAQs)
Vehicles parked in your driveway or parking lot may reduce the amount of snow that snowman removal can remove, but this does not prohibit us from doing our best to remove as much snow as possible. If your driveway or parking lot is obstructed, our snow removal team will remove as much snow as possible around the vehicles. So, you and your tenants have simple and safe access to their automobiles when they are ready to relocate them. Our snow removal staff will mark any property that was not completely cleared of snow due to obstacles and will return later in the day to remove any remaining snow after the cars are relocated.
Snowman Removal promises that your property will be cared for at any time of day or night, evening or weekend, over the holidays, and in most weather conditions. Our snow removal crews will not rest until they provide you with clean, safe, and snow-free driveways, parking lots, pathways, and stairs. We also offer emergency response services, ensuring no one is left behind if you need to leave your home or workplace quickly.