Parking Lot Line Painting Edmonton
Parking Lot Line Painting in Edmonton
Keeping up with line and curb markings in parking lots and parkades is crucial, to ensure everyone's safety. Having clearly defined boundaries within a parking lot can help prevent accidents by ensuring all drivers understand where they should and should not be driving.
At Snowman Removal, we are committed to providing exceptional line painting services that improve the look of your property and ensure the safety of your clients and employees. Our expert team uses industry-leading equipment and materials to ensure a perfect finish and long-lasting results.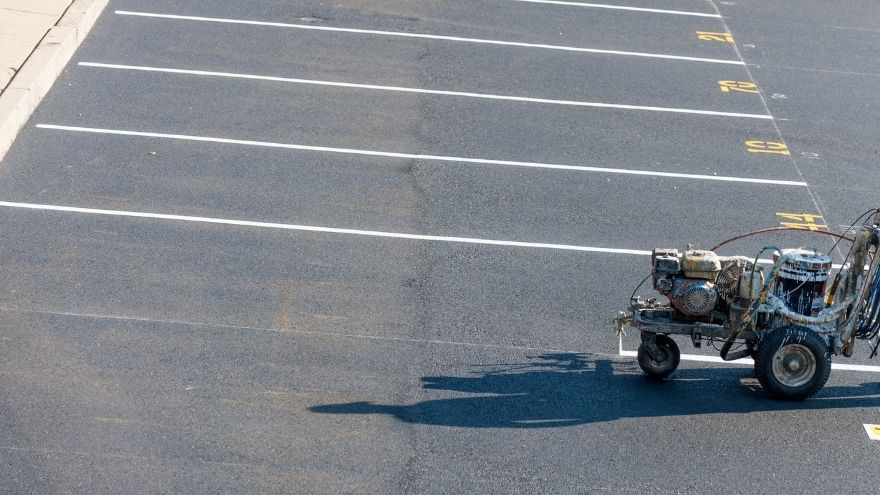 Parking Lot Line Painting in Edmonton
Parking Lot Line Painting is one of our parking lot maintenance services. We strive to be Edmonton's number-one choice for all your parking lot maintenance needs. We offer competitive pricing and expertise that only comes with years of experience.We can also provide asphalt paving if you are looking at a new parking lot.  
Our team of skilled professionals are well trained and experienced in line painting. We service all areas of Edmonton and provide the same excellent service to our outlying communities, such as Sherwood Park, St. Albert, and Fort Saskatchewan.
Short-Term Line Striping Solutions for Your Commercial Properties Parking Lots
If the lines in your business's parking garages have started to fade, one solution is to simply paint over them. But be careful if you decide to go this route. There are several pitfalls to doing it yourself, including selecting the wrong paint for the specific lot substrate, not using it properly, and not properly preparing the lot's surface.
For example, concrete typically needs a solvent coating, while asphalt will normally need a latex-based product. Taking shortcuts when painting your lines will only cost you more time and money in the long run. Choosing the professional commercial painters at Snowman Removal will ensure that line marking is properly painted with a coating that lasts for your business or commercial property.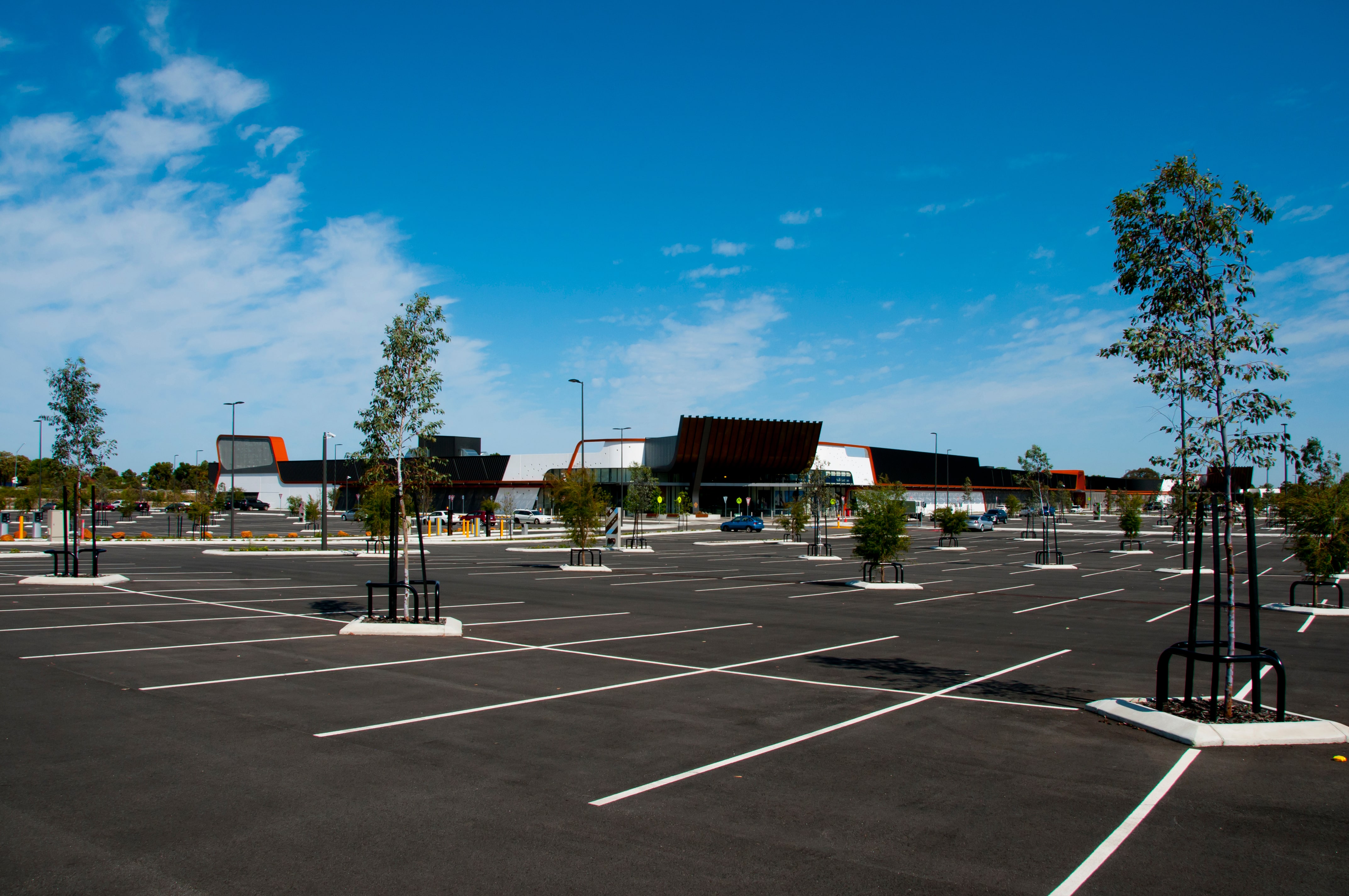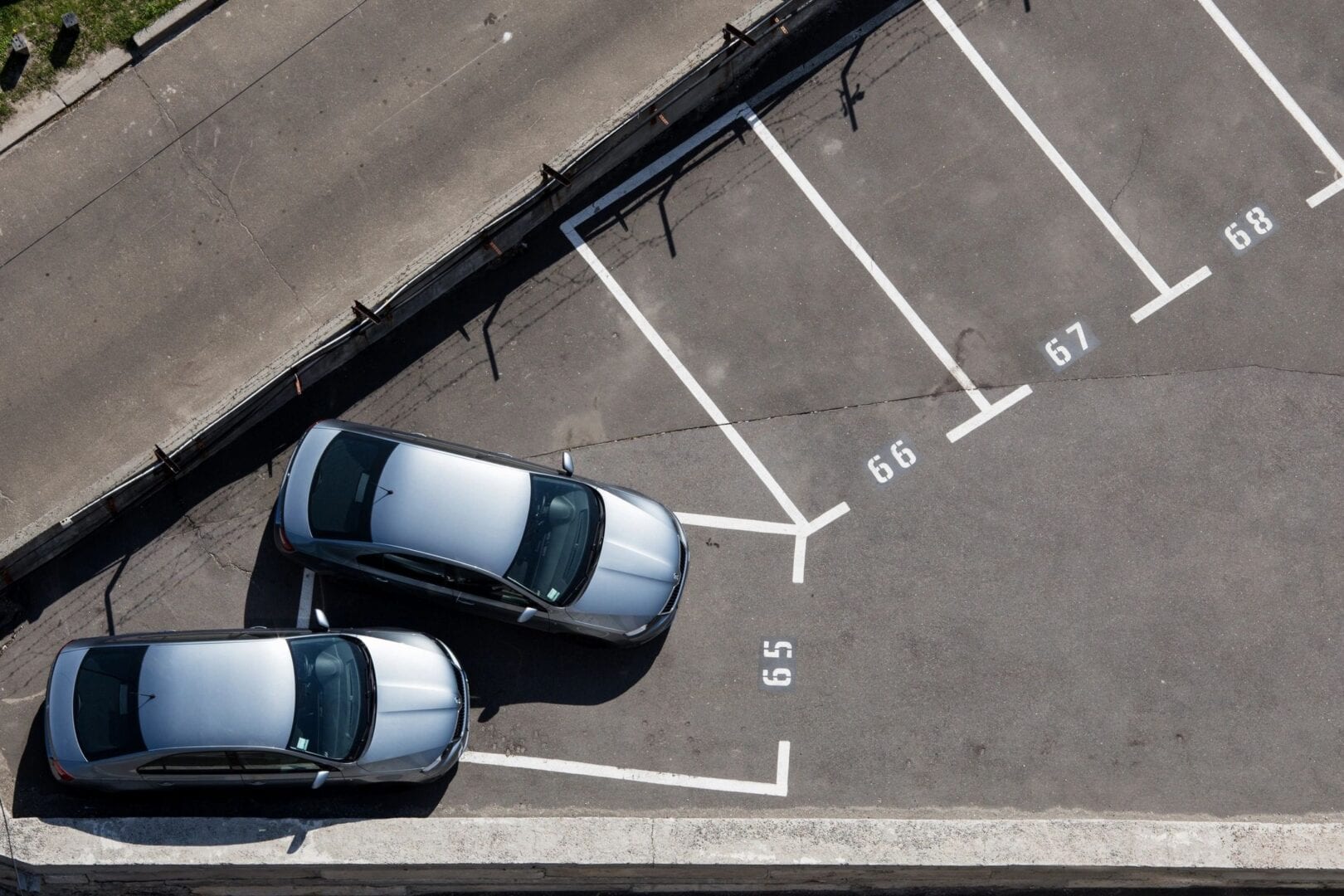 Our Process Of Parking Lot Line Painting
We have perfected our process for line painting over the years, offering the Edmonton area reliable and professional line painting services. Our team is educated on commercial bylaws required for painting parking lot lines on your property. It will recommend optimizing your parking lot while complying with current regulations.
What You Can Expect From Our Parking Lot Line Painting Services
Blockade of the work area to ensure no traffic or pedestrians affect the quality of work
Accurate measurements that meet municipal regulations and requirements
High-quality oil-based and long-lasting paint
Crisp and highly visible markings
Proper use of PPE
Work completed as quickly as possible, based on parking lot size and pedestrian and vehicle traffic
Complete satisfaction with your newly painted lot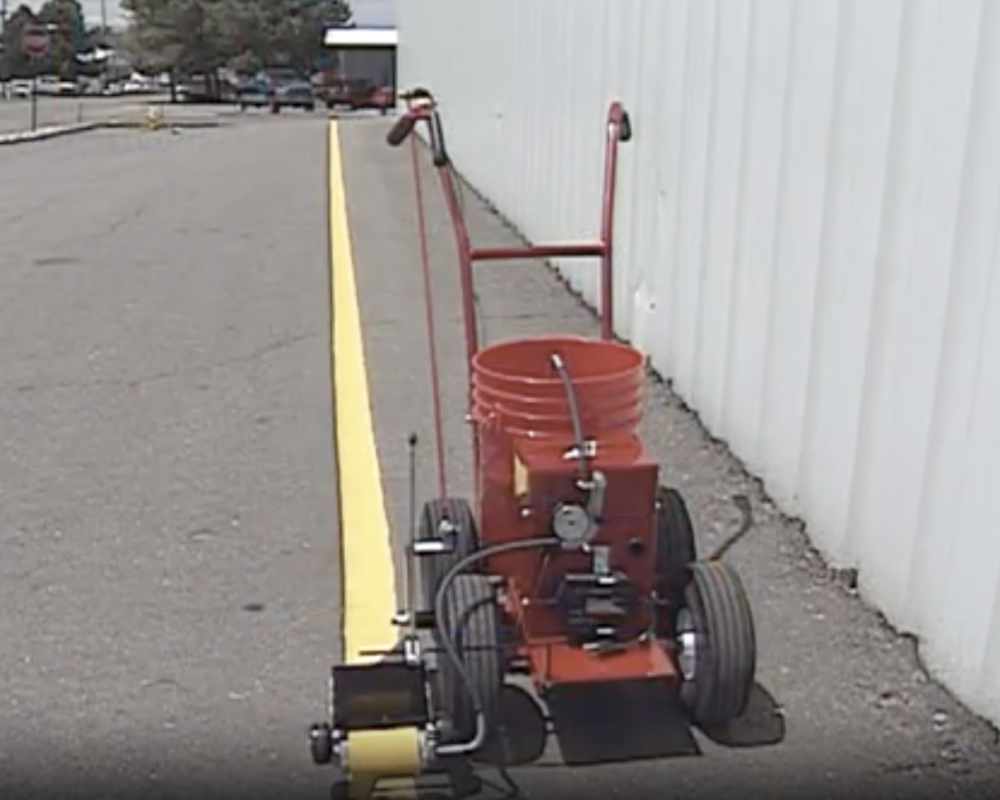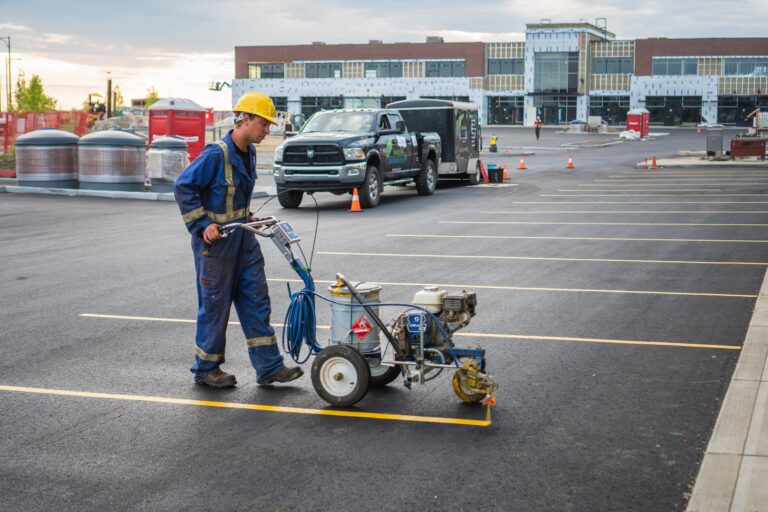 Our Line Painting Services Include:
Consultation on parking lot layout, commercial bylaws, and other recommendations
Parking lot sweeping 
Re-painting and retracing pre-existing lines that have faded
Creating new lines in parking lots with no previous markings
Disability parking markings, cross hatchings, and crosswalks
Various stencils; arrows, one-way, no parking, numbers, and more
Painting of curbs, concrete barriers, or bases of street lighting that are obstacles in parking lots
Contact Snowman Removal for the Best Parking Lot Line Painting Services
Are you looking to get your parking lot looking fresh and updated? Our Line painting is the perfect service to update your commercial property and attract new and existing customers. Contact Snowman Removal to give your parking lot a fresh coat of parking lot line striping.
Frequently Asked Questions (FAQ)