SAND BIN DELIVERY EDMONTON
Sand Bin Delivery Edmonton
When the winter weather arrives, businesses must have their sand bins to distribute emergency sand on icy walkways to ensure that your commercial property is much safer when that situation suddenly happen. Snowman Removal assists many properties in Edmonton with sand bins each year.
We fill our sand bins with road crush (a mixture of crushed rock and sand). We deliver sand or salt bins that are full and ready to use, and then we send a truck to collect them after the winter has passed. Our team will provide efficient and comprehensive Sand Bin delivery services throughout the season. We are available 24/7 to fulfill our client's requirements and exceed their expectations.
Sand Bin Delivery In Edmonton
Slippery conditions could stay despite our best efforts to clear snow and ice. So then we place sand bins across the commercial properties in Edmonton City.
You can use sand and rock chips from these bins, improving traction in slippery situations. Also, sandbags are available to assist property owners in keeping their roads and walkways clear of ice and snow. Our team cleans and refills the bins regularly.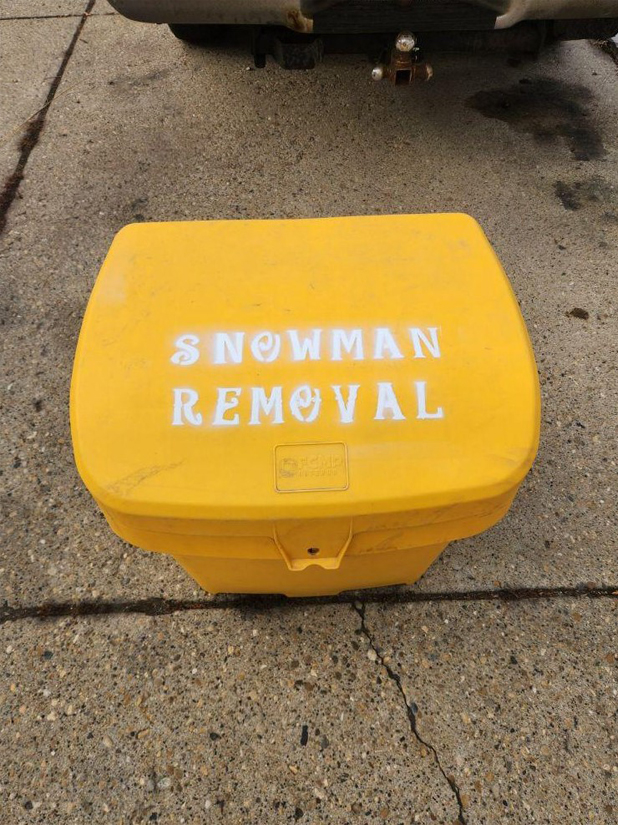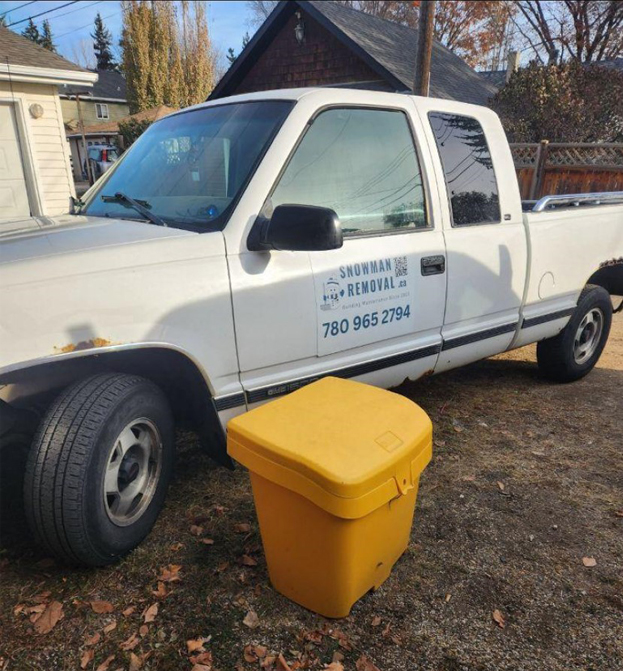 We have the Best Sand Bin Delivery Service
Snowman Removal offers the best sand bin delivery service in Edmonton. We keep sand and gravel in covered containers for you. Snowman Removal keeps your sand and salt bins loaded and ready for snow removal so you can stay open during the winter.
We have a Highly Effective Sand Bin Delivery Service for you
Snowman Removal offers Sandbins to businesses for safer ice sidewalks. We are so confident and guaranteed that you will be pleased with our services that if it is not exactly what you expected when we deliver it, we will refund your money.
You will be Stress-free after Hiring us for our Sand Bin Delivery Service
You can hire our sand bin service to have peace of mind that your sanding needs will be met throughout the winter months. Moreover, our helpful staff is here to help you in planning your snow risk management and ensuring you always have enough storage in your lockable sand bins. 
Our Criteria for Placing Sand Bins:
When deciding where to put the new sand bins, Snowman Removal considers several criteria, including: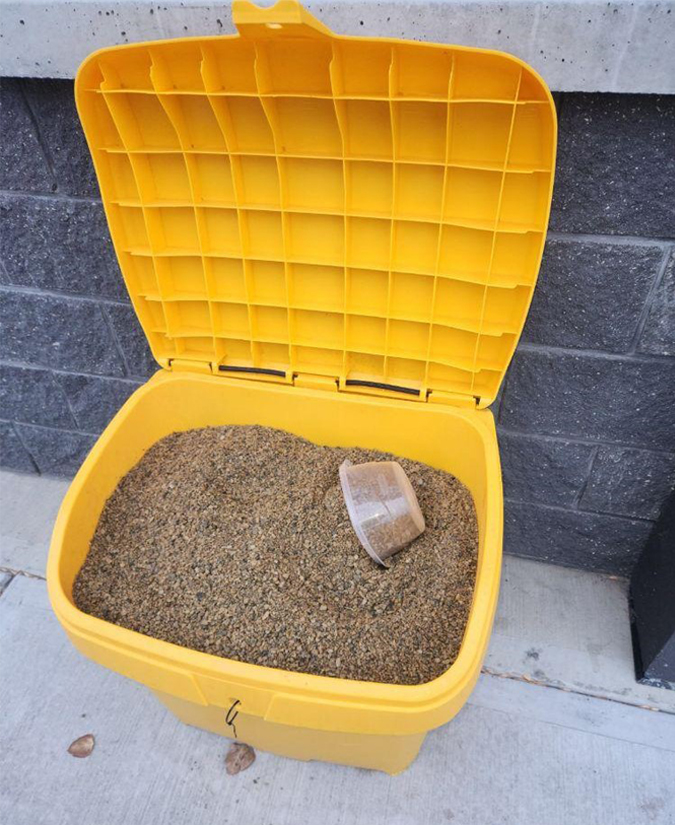 Contact Snowman Removal for a Reliable Sand Bin Delivery Service
If you are searching for a reliable sand bin delivery service in Edmonton, look no further, Snowman Removal provides commercial sand bin services to help you clear your commercial roads and streets. So, contact us now for any queries!
Sand Bin Delivery Edmonton - FAQs
We will fill salt bins twice throughout the winter and again when we are notified that they need to be refilled; however, the speed at which they may be supplied depends on the weather conditions. Nonetheless, priority roads are always treated first.
Sand creates friction and makes surfaces less slippery. Compared to salt, which is explicitly used for melting ice, sand cannot lower the freezing temperature of the water.