COMMERCIAL WINDOW CLEANING
Commercial Window Cleaning Edmonton
Property owners and commercial businesses in Edmonton need to keep their windows clean. The cleanliness and shine of windows improve the general look of your space and contribute to a pleasant and comfortable environment.
Snowman Removal takes pleasure in providing excellent window cleaning services in Edmonton, ensuring that your windows shine perfectly. Because of our professional knowledge, innovative methods, and dedication to client satisfaction, we are your reliable partner for all your window cleaning needs.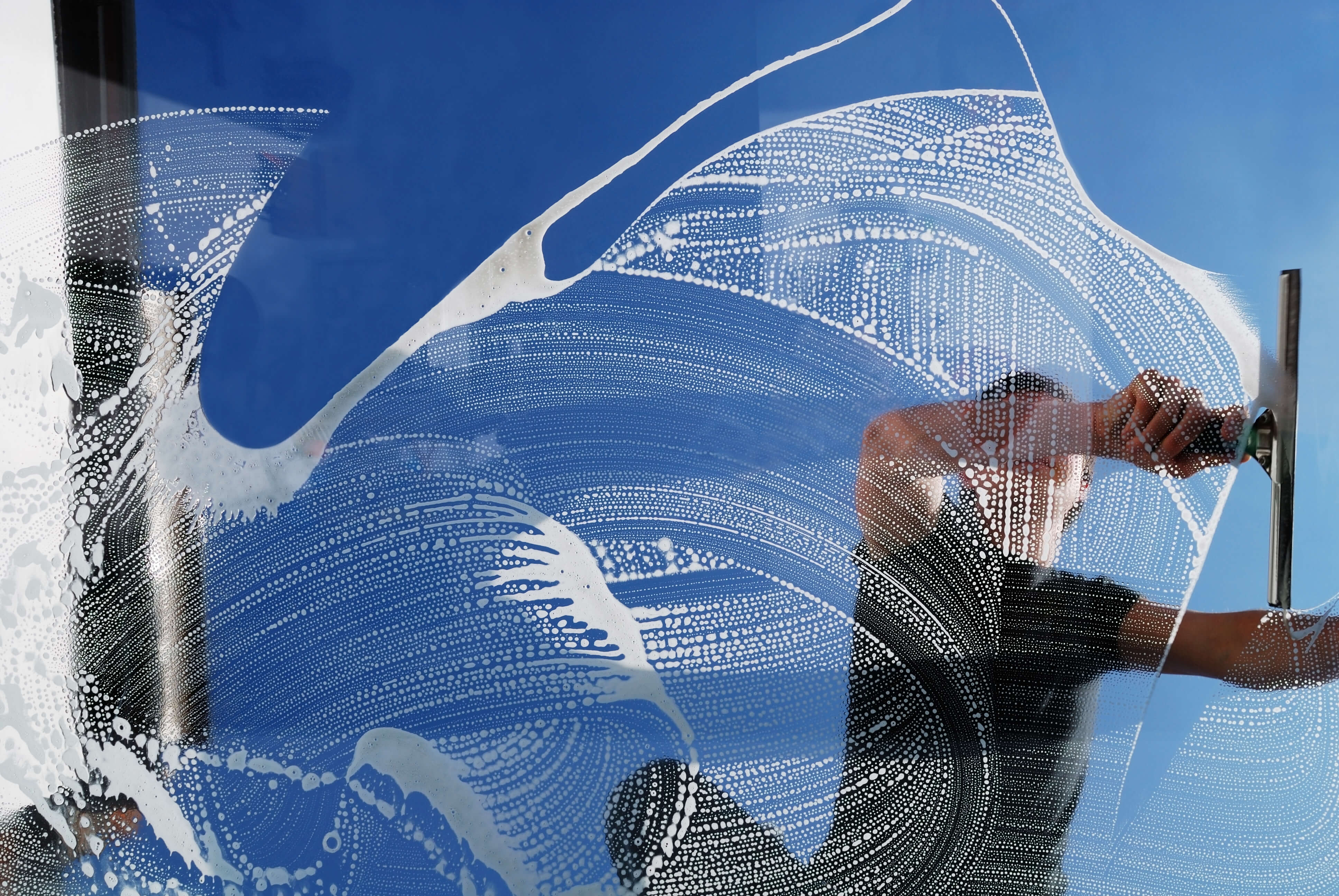 Commercial Window Cleaning in Edmonton
Keeping clean and clear windows is important for maintaining the ideal figure of your business premises. Snowman Removal provides Edmonton's best and cost effective commercial window cleaning service. We work towards keeping your windows clean so you can focus more on your business.
Commercial Window Cleaning Services that Work Perfectly
The windows in your workplace will probably be the first thing a visitor sees. Dirty, dusty, and greasy windows may give a negative impression. Contact Snowman Removal's expert and highly skilled commercial window cleaning professionals to achieve the greatest outcome.
Our Trusted Commercial Window Cleaning Solutions
The name Snowman Removal is a customer-inspiring identity. Our skillful window cleaners have the mastery and ability to handle windows of diverse sizes and heights. Prior to start off the cleaning job,we make sure that all essential safety precautions have been implemented. We offer services to commercial, industrial, and retail businesses in the state's public and private sectors.
With Snowman Removal as your commercial window cleaning partner, you can be sure of a clean, safe, and well-presented exterior to assist you in creating a perfect office environment. Your employees would appreciate being a part of an ideal office environment where cleanliness and hygiene are valued.
High Rise Window Cleaning in Edmonton
Working on a high rise may be difficult, and cleaning your windows safely and effectively takes expertise and experience. Our excellent team can handle any high-rise window cleaning project.
Our specialists gladly provide business premises with interior and exterior window cleaning, gutter cleaning, pressure washing, and house washing.
Benefits of Commercial Window Cleaning
Commercial window cleaning is essential for organizations that have retail shops or offices. Dingy or unclean windows give a negative impression to customers. Most business owners do not have time to regularly clean their building windows. You can contact us at Snowman Removal for the best commercial window cleaning experience:
Impeccable Aesthetics
Good Image of the company
Improved Natural Lighting
Safety and Compliance
Contact Snowman Removal Today for Edmonton Window Cleaning

Don't let dirty windows restrict your company's development. Contact Snowman Removal now for a free quote and see the impact that our professional window cleaning services can make. Our team of expert is committed to provide outstanding results that will leave you contented and your windows cleaned and shining. Trust us to keep your company look good at its finest.
Frequently Asked Questions